TUOLI 568MAX Intelligent Film Cutter Plotter Mobile Phone Tempered Glass Hydrogel Tpu Nano Screen Protector Cutting Machine
Adding to cart succeed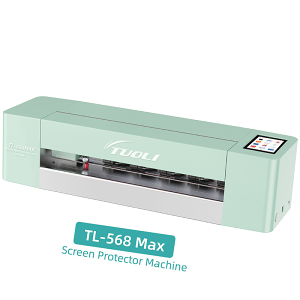 TUOLI 568MAX Intelligent Film Cutter Plotter Mobile Phone Tempered Glass Hydrogel Tpu Nano Screen Protector Cutting Machine
color:red,size:xxl
Advantages of Cutting Plotter machine:
1. 0 inventory, no need to worried about a large amount of inventory.
2. Compatible with 99% 2000+ mobile phones, watches, tablets, etc.
3. On demand-customize the protective film that your customers want at any time.
4. Will not lose sales opportunities due to lack of stock.
5. Save product packaging and transportation costs.
6. Say goodbye to losses caused by unsold old inventory.
7. No need to spend time and energy to find various types of products.
8. Sale new products at the first time.
9. Different styles of protective film can be customized.
10. Simple operation, align it and stick it to the device, in one step.
11. Green and environmental protection-reduce packaging, reduce waste and reduce costs.
12. Meet the needs of more customers.
13. Add value to mobile phone stores, offline store, value-added services, increase sales.
14. Exclusive policy, regional guarantee, first come first serve.
15. Lead the opponent, lead the market, and seize the opportunity.
16. Regaining retail market share-creating higher value space.
17. A new generation of mobile Internet mobile phone protective film customization system.18. Quickly start a business model and easily start a retail business.
19. Increase the sense of technology in the store and look cooler.