2023 Hong Kong Electronics Fair -TUOLI
Sep 12, 2023
Dear customers,
We are very honored to announce to you that our company achieved great success at the recent Global Sources Electronics Show in Hong Kong!
This exhibition is one of the largest and most influential electronic product exhibitions in Asia, gathering top exhibitors and industry experts from all over the world.
As a leading company committed to innovation and high-quality products, we participate in this exhibition with high expectations.
Our goal is to showcase our latest electronic products and technology solutions, and conduct in-depth communications with
potential customers to find cooperation opportunities and business expansion.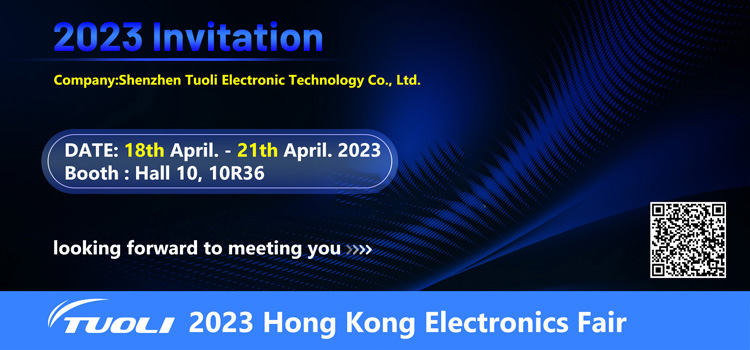 At the booth, we displayed a series of innovative products, including intelligent film cutting machine equipment, electronic equipment,
etc. These products incorporate the most advanced technology and design concepts to bring users a more convenient and intelligent life experience.
At the same time, our technical team also demonstrated the latest research and development
results and technical capabilities to visitors, winning widespread praise and attention.
During the exhibition, we conducted extensive cooperation and exchanges with customers and industry experts from all over the world.
We had heated discussions on product features, market trends, industry development and other issues,
jointly explored the future development direction of the electronics industry, and found many potential business partners.
By participating in the Hong Kong Global Sources Electronics Show, we not only expanded the company's visibility in
the international market, but also deepened our connections and cooperation with domestic and foreign customers
and industry insiders, enhancing the company's status and influence in the electronics industry.
We would like to thank every customer and partner who visited our booth.
It is with your support and attention that we can achieve such brilliant results.
We will continue to strive to provide the highest quality products and services,
and maintain close cooperation with customers to jointly promote the development of the electronics industry.
Thank you again for your attention and support!
Shenzhen Tuoli Electronic Technology Co., Ltd.
September 4, 2023