Fair Canton Fair • Innovation promotes mutual benefit and win-win TUOLI
Sep 11, 2023
As a representative of Shenzhen Tuoli Electronic Technology Co., Ltd., I am honored to participate in this year's Canton Fair.
I gained a lot from this exhibition, which not only broadened our company's business scope,
but also met many domestic and foreign partners and customers.
First of all, the Canton Fair has given us a platform to showcase our strengths and products. We carefully planned the booth to
showcase our company's latest intelligent screen protector film cutting machine products and other innovative technology products.
By interacting with exhibitors from various regions, we received a lot of useful feedback and suggestions,
which will help us further improve our products.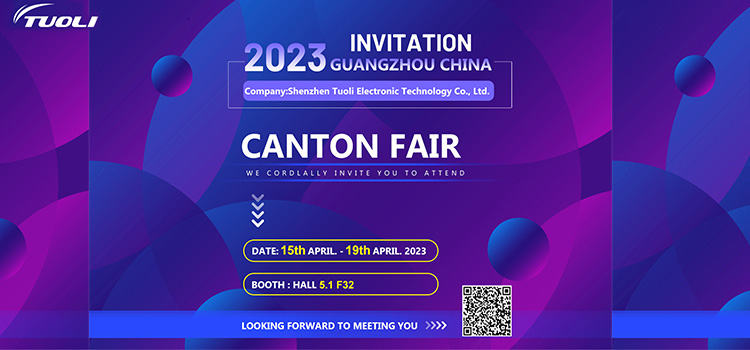 Secondly, the Canton Fair is an excellent opportunity to understand market dynamics and competition.
We paid close attention to our competitors' display and promotion strategies during the exhibition and learned about the latest
trend needs in the market. At the same time, through communication with other exhibitors, we also learned about some supply
chain and cooperation opportunities, which provided important information and resources for the company's future development.
Most importantly, the Canton Fair is a platform to build partnerships and expand business. We have established the possibility of
communication and business cooperation with merchants from different countries and regions. Through in-depth conversations with them,
we discovered many potential cooperation opportunities, including technical exchange, product agency,
and joint research and development. This will further open the door for our company to cooperate
with the international market and provide a broader space for development.
In general, participating in the Canton Fair is an important way to comprehensively enhance corporate image, expand markets,
and expand cooperation opportunities. We are deeply honored to be a part of it and have established closer connections
with industry peers and potential customers through this exhibition. We will take advantage of the opportunities brought by
the Canton Fair to further optimize products, strengthen marketing, expand domestic and foreign
cooperation networks, and help the company continue to grow and develop.