What is an Anti-blue Light Screen Protector?
Aug 11, 2022
Scientists and doctors agree that blue light makes it difficult for us to fall asleep. In order to solve this problem, you may need to use a suitable Screen Protector on your electronic device.
Anti-blue Screen Protector is a Screen Protective Film specially developed to prevent blue light, also known as HEV (High Energy Visible Light). The Anti-blue Light Protective Film can block 90% of the harmful blue light (from 380nm to 420nm), helping to reduce eye fatigue and the symptoms that may be caused by blue light. Make your sleep more stable.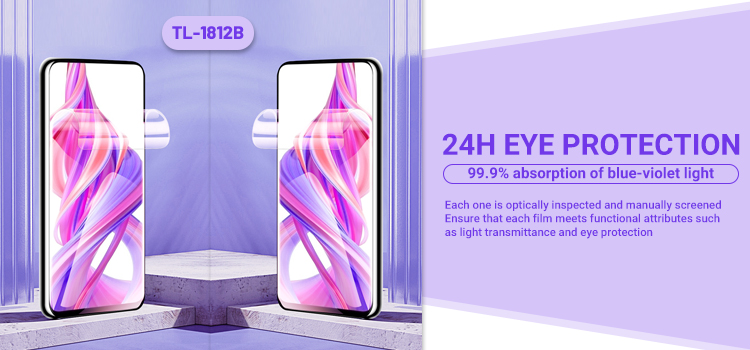 Our TUOLI Anti-blue Light Screen Protector is made of flexible TPU material. It can completely cover the edge of the device and bring edge-to-edge protection to the device. The ultra-thin 0.14mm thickness Screen Protection Film has the functions of oleophobic and waterproof coating, which can bring high-definition display effects and sensitive touch effects to the screen.