What is a Hydrogel Film Cutting Machine?
Aug 11, 2022
1. It is suitable for the front and back Protective Film of various types of mobile phones, electronic watches, earphone shells, cameras, etc. The cut is smooth and fits perfectly with the mobile phone. (The machine can only cut the Hydrogel Film, not the Tempered Glass Screen Protector)
2. The cutter head can be retracted, disassembled and replaced, and the pressure of the cutter head can be physically adjusted. The cloud data updates the latest mobile phone models in real time, and the WiFi smart large screen operates intelligently and efficiently.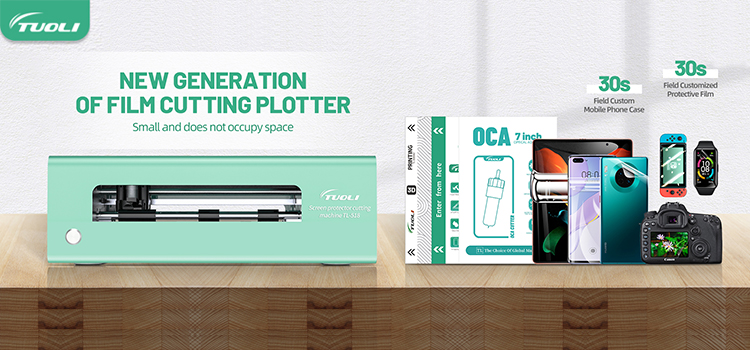 3. It can be cut down in real time according to the required mobile phone models, which greatly reduces the risk of overstocking of Screen Protector for mobile phone models. Suitable for mobile phone shops, accessory shops, repair shops, digital shops, tool shops, personal entrepreneurship, DIY enthusiasts, etc.
4. How to use: Connect the power supply, press the switch (the button will turn on the blue light); follow the instructions to install the knife holder and the knife head, and then put the materials; connect WiFi to the Screen Protector Cutting Machine; select the cut mobile phone model, click "Cut" button; start automatic cutting, and automatically exit the material after completion.