Does Apple Watch need a Screen Protector?
Aug 20, 2022
Apple says the Apple Watch's screen is already scratch-resistant. Sapphire crystal glass adorns ceramic and stainless steel models, while aluminum glass is ion-x glass. Either way, these are some very durable materials. If you accidentally drop your Apple Watch on the ground, there's a good chance your screen won't shatter.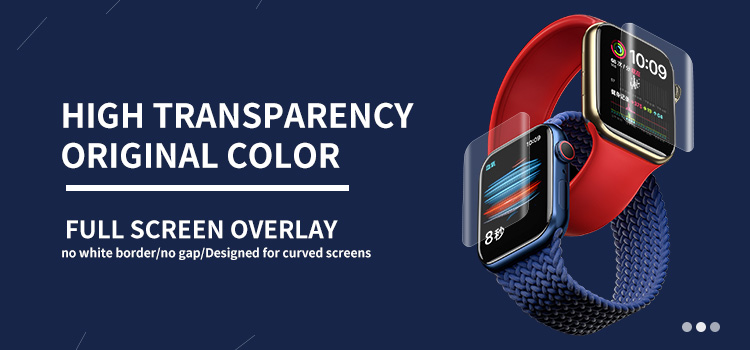 However, if you want to keep your Apple Watch in pristine condition. After all, you've just invested a lot of money in this device, so why not go the extra mile with a Screen Protector? You can install a Hydrogel Screen Protector for your Apple Watch, the Hydrogel Screen Protector is self-healing, making it very durable, small scratches can be repaired automatically within 24 hours, and adding an oleophobic and waterproof coating can Resists oil stains, fingerprints and other substances. This is the best option for preventing scratches and stains.
The hydrogel screen protector is made of an ultra-thin flexible Soft Film with a smooth surface for a "true touch" feel. High responsiveness and high tactility ensure the quick response of the Apple Watch, paired with easy-to-install gadgets and included accessories.